Welcome to

5 22 9 12 3 1 14 6 9 14 4 25 15 21 9 14 25 15 21 18 4 18 5 1 13 19

xopl's lair.... a treat for your mind.
And now for a public service announcement: Save the trees, eat beavers!!!
There have been
visitors to this page.
* Last updated March 29th *
Welcome to my home away from home. This page is always under construction.
What's New: The new Bullshit of the Month section. March's way to kill Flik.
Please check out the new, expanded, and updated sections.
Best veiwed with Netscape 3.0.
Your browser needs to support Javascript for you to see some of the cool tricks on this page.
And set "color choosing" to "automatic" to make things look better.
The WorldsAway Members Webring

<<< Previous Site | Next Site >>>
Previous 5 Sites | Next 5 Sites
Random | List All | Backup List
This WorldsAway Members Webring site
belongs to Xopl



---

Let the Anti-Hanson Campaign begin!!!!
I HATE Hanson! I can't stand their song 'MmmmBop'!!
Its annoys me more than any other thing on this earth.
If you hate that song, or just plain hate Hanson along with me,
PLEASE copy the icon onto your website to support the cause! Thanks.
---
Don't let anyone compromise your freedoms!! Support free speech on the Internet!!!!!!
Go to www.eff.org/blueribbon.html
Also go to www.vtw.org/speech
If you have a website, PLEASE copy the free speech graphics to your pages!
Index:
-Click here first.
-Patch Homepage
-Programs & Games
-Awards I've won
-My Favorite Links
-My Biography Page
-Pagan Gods of Kymer Page
-My Poetry Page
-XFS Logo/Award
-The Forbidden Pic
-Kill Flik
-Read about WorldsAway
-Online Magic 8-Ball *Javascript required*
-Bullshit of the Month


---
EMail me. PLEASE. I love mail. Give me your opinions of this page.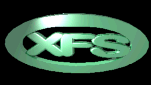 ---
Click here for information/credits/copyrights.